Description
DOUBLE SIDED WOOL BUFF 7″ 180MM WITH M14 THREAD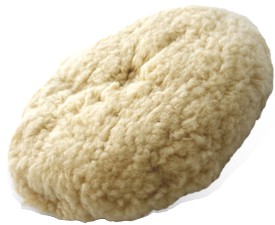 Diameter: Ø180mm
Thread/Velcro: M14
 Application:
The double sided wool buff should be used with an automotive polisher. Different compounds, polishes and waxes can be applied to both sides of the buff and then flipped around when needed. This saves time without the need of changing to another buff.
It is necessary to polish a vehicle body panel when:
The panel has been newly painted with a clear-coat.
Shallow scratch marks need to be removed.
The panel has suffered from oxidation.
Swirl marks and hologram defects need to be removed.
TIP:
The buff is washable after use if the compound is soluble.